Blitzcrank
Build Guide for Wild Rift
Build Blitzcrank with confidence with the help of WildRiftFire's build guides. Whether you are completely new to Blitzcrank or looking to refine your playstyle, we will help you take your Wild Rift game to the next level. Learn Blitzcrank's abilities in detail, the best items to build, which skills to level first, and more.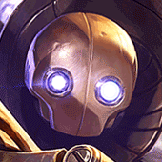 Blitzcrank
The Great Steam Golem
How to play Blitzcrank

Blitzcrank is a support champion. He's great at catching enemies off guard with his Rocket Grab (1st Ability) to pull an enemy champion into your whole team! This makes Blitzcrank a great champion at all stages of the game especially early game because you have access to Rocket Grab at level 1 and get a hook on the enemy to get a few kills.
Blitzcrank Build Breakdown

Plated Steelcaps - Locket
Blitzcrank does really well with support and tank items in Wild Rift. Zeke's Convergence is a perfect support item for tanks like Blitzcrank that can use their ultimate around allies. It gives Blitzcrank armor and magic resistance and a really good passive which is a huge area of effect slow when you use his ultimate near a teammate. This means that when you land Blitzcrank's hook and then ultimate the enemy will be slowed so it will be harder for them to escape. Protector's Vow is another great support item, if you or your nearest ally take damage then you both gain a shield and extra movement speed. So it's a nice way to protect yourself and AD carry.
For runes we have:
With Blitzcrank when he lands a hook it counts as him immobilizing the enemy so you will gain the resistances and deal a bit of damage.
Same as Aftershock, when Blitzcrank lands a hook it counts as immobilizing so whoever you hook will take more damage from you and the rest of your team.
As a support champion your main job is to keep your team alive and loyalty is a great rune that can help. It gives Blitzcrank armor and magic resistance but also does the same to your nearest ally.
This rune helps a lot when you're trying to land a hook as it gives you more movement speed when near allies.
Early Game

As soon as the game starts Blitzcrank will have access to Rocket Grab. You should try and use this to your advantage and try to pull enemies in the laning phase. You can even be extra cheeky and go into the enemies jungle and pull the Blue Sentinel or Red Brambleback away from the enemy jungler. Blitzcrank is also great for roaming early on to the mid lane to try and get a hook on the enemy champion.
Late game

The best thing you can do with Blitzcrank in the late game is staying with your team. This is because you can land a crucial hook on a big enemy target and your team can follow up and hopefully get a nice and easy kill. Try your best to keep your AD carry alive at all times with your Static Field (Ultimate) to silence the enemy and Power Fist (3rd Ability) to knock them up.
Conclusion

Overall Blitzcrank is a super easy and super fun champion to play! If you want to play a tank support champion that can grab anyone from the enemy team and turn a team fight then Blitzcrank is the go-to champion for you! 
Thank you for reading this guide! Feel free to follow me and ask any questions on:
Good luck on the rift summoners!