Alistar
Build Guide for Wild Rift
Build Alistar with confidence with the help of WildRiftFire's build guides. Whether you are completely new to Alistar or looking to refine your playstyle, we will help you take your Wild Rift game to the next level. Learn Alistar's abilities in detail, the best items to build, which skills to level first, and more.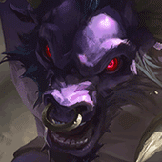 How to play Alistar

Alistar is a support champion. He excels at engaging with his heavy crowd control abilities and being a front-line tank for your team. With Alistar, he has a very important combo that you need to know before playing him. This combo is called Headbutt Pulverize. This combines both the 2nd and 1st ability to get a big engagement off! The best thing to do is go into practice mode on Wild Rift. Practice pressing the 2nd ability and as soon as Alistar is about to get to the enemy you press your 1st ability! This allows Alistar to travel to the enemy and get a big Pulverize that has the potential to knock up everyone around him. You can use this combo as early as level 2 to get an early advantage for your team during the laning phase.
Alistar Build Breakdown

Plated Steelcaps - Gargoyle
Alistar does amazing with tank and support items that can help him stay alive whilst going into the enemies with his crowd control. Zeke's Convergence is a perfect support item for tanks like Alistar that go in. It gives you armor, magic resistance, and a huge area of effect passive when you use your ultimate ability near an ally champion which slows enemies around you. Deadman's Plate is another great item for Alistar. It gives Alistar movement speed that allows him to get closer to the enemies to hit your combo and does a little bit of extra damage.
For runes we have the following:
Alistar's Pulverize (1), Headbutt (2), and Trample (3) ability all have the potential to immobilize the enemy which means it's really easy to get the extra resistances from aftershock to stay alive for longer.
Same as Aftershock, it's really easy to immobilize the enemies. With Weakness, this will make the enemy champion you immobilized take more damage.
As a support champion Alistar's main job is to keep his team alive and loyalty is a great rune that can help! It gives you armor and magic resistance and also does the same to your nearest ally.
This rune allows Alistar to get even more movement speed when near allies this helps get closer to enemies to hit your combo.
Early Game

Alistar can struggle vs ranged champions early on especially at level 1. The best thing to do is stay safe at level 1, when you hit level 2 you can try to use the combo (explained above) on the enemies to try and get a good trade or maybe even potentially get an early kill. Once you hit level 5 and get Unbreakable Will (Ultimate) you can look for an engagement as you can stay alive for a longer time (just make sure your team is ready to engage with you). Alistar also has great roaming potential because of his amazing combo. You can look to go mid-lane and help your mid laner out by trying to get an advantage or maybe even kill the enemy with your combo.
Late Game

As Alistar, it's really important as a support to stay with your team! Your job is to try and get your team to group for a team fight, this where you can make the difference. If you can get a huge combo on the enemy team or an important target that you need to kill and your team can follow up and kill everyone you can win the game! If this is not possible the best option you have is to stick by your AD carry (Dragon Lane Champion). The AD Carry in your team is one of the main damage sources and keeping him/her alive is really important! Alistar can use his Headbutt (2nd ability) to knock enemies away and use his other abilities to stay alive and tank the enemy team.
Conclusion

Overall Alistar is a super fun champion to play! If you like being at the forefront of engages and being that big front line tank then he is the right champion for you! He can survive for a long time and use his crowd control to win the game.
Thank you for reading this guide! Feel free to follow me and ask any questions on:
Good luck on the rift summoners!